Go to Forum Registration Terms and Conditions for Participants
Please fill in the registration form (put the link of the PDF document) and send it to treessciencesettradition@gmail.com
The registration price includes:
Access to all conferences and parties

Coffee break at 10 a.m. and 4 p.m.

Access to all exhibitions and partner stands.
Terms of payment on the registration form.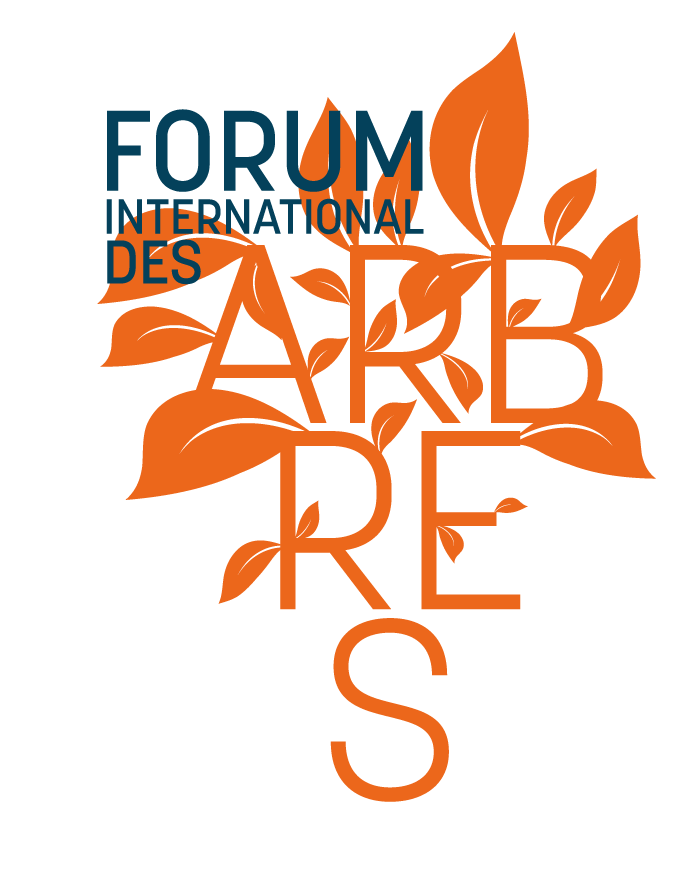 Ernst ZÜRCHER, Godfather of the Forum
Internationally recognized forest engineer, doctor of natural sciences, professor emeritus and researcher in wood sciences at the Bernese University of Applied Sciences, until recently a lecturer at the Federal Polytechnic School of Lausanne (EPFL), at the Federal Polytechnic School of Zurich (ETHZ) and at the University of Lausanne. He studies more particularly the temporal structures of trees (chronobiology). He is the author of numerous scientific articles and of the general public book "Les arbres entre visible et invisible" at Acte Sud and of several other works: "Planter un Arbre et Créer une forêt", "Listening to the Forest" . He is also at the center or at the origin of several documentaries and films.
Dr Virginie DAKUYO , Sponsor of the Forum
Daughter of Dr Zéphyrin DAKUYO who is one of the pioneers in the development of traditional African medicine. Leader of the 1000 men, 1000 ha of forest project, his dad wants to sustain and develop the production of plants used in traditional medicine. She continues her father's work in this project and in the direction of the Phytofla laboratories located in Banfora (Burkina Faso) which produce many medicines from African traditions and plants.
Genevieve MICHON
Ethnobotanist and research director at the Institut de Recherche pour le Développement, Geneviève Michon is a specialist in relations between societies and forests. During her stays abroad, she was particularly interested in the way in which the world's farmers conceive and materialize their relationship to forests, and to the conflicts between farmers and forest administrators. Author of "Farmers in the shadow of the world's forests" Agroforesteries vernaculaire, Edition Acte Sud. IRD co-edition.
Prof. Zoubida CHARROUF
Professor of chemistry at the Faculty of Sciences, Mohammed V University, Morocco. First Moroccan woman to graduate from the Lille National School of Chemistry (ENSCL). Its most impactful project concerns the preservation of the Argan tree. Her idea: to transform the environmental problem into an economic opportunity and, at the same time, to preserve the Argan forest.
Thomas BRAIL , GNSA Association
"The National Tree Monitoring Group" "is an association under the 1901 law, resulting from a collective of citizens' initiative actively working for sustainable development and environmental education.
Trees are a "common good" because they participate, as living beings, in maintaining our living environment in good condition and in the resilience of our territories vis-à-vis the consequences due to global warming and to the erosion of biodiversity.
Emilie DUPUY
Forest engineer with a specialisation in "management of natural environments", she has been working for ten years in the network of Conservatories of Natural Areas. In charge of the Cantal regional center of CEN Auvergne and "quite naturally" coordinates the SYLVAE program. She also works to preserve peatlands and wetlands.
Olivier PAPIN
An Energy & Environment Engineer for twenty years, Olivier supports companies and local authorities in their ecological transition.
Since the beginning of the 2010s, Olivier has been working with a landscaper, Alexandre Colin, on the tree in the city at the service of urban ecosystems, to help reconcile human activities and forest preservation.
Alain CANET
Agronomist and agroforester, he is director of the "Arbre et Paysage 32" association, a consultancy and engineering structure dedicated mainly to trees, country hedges, and agroforestry. The association is dedicated to promoting the place of the "non-forest" tree to everyone, and in partnership with local stakeholders, agricultural socio-professionals, teachers and researchers.
Georges FETERMAN
Associate professor of natural sciences, author and lecturer, he leads naturalist outings. He is president of the association "ARBRES" "which aims to protect the most remarkable trees of French heritage.
Paco CALVO
Professor of philosophy of science, Laboratory of minimal intelligence, University of Murcia, specialist in cognitive philosophy, author of numerous publications on plant neurobiology and ecological psychology.
Dr Marc OLIVIER
Doctor of Sciences in Biology - Health (University of Montpellier), he has been working as an ethnobotanist in West Africa since 1997, mainly in Burkina Faso, to carry out many activities related to African plants and Tradition: Fundamental studies in the field , establishment of plant recovery channels for cosmetics, parapharmacy, but also in the field of traditional medicine and pharmacopoeia, vegetable tinctures. All these sectors can become sources of income and participate in the protection of the remarkable biodiversity of Burkina Faso.
Dr Jean KONE
"Classically" trained pharmacist. In parallel with the management of a modern pharmacy, he has set up a structure called "Kunawolo" to develop medicines from recipes and local medicinal plants: he cultivates his own medicinal plants or collects them on a site preserved on the edge. of the Volta River, at the Banfoulagoué site in western Burkina Faso. He is in close contact with academics, both in his country, but also in Belgium.
Prof. Patrice ZERBO
Holder of a single Doctorate in Applied Biological Sciences option, Plant Biology and Ecology from the University of Ouagadougou in Burkina Faso. Lecturer, teacher-researcher (CAMES Universities, Joseph KI-ZERBO University, Aube Nouvelle University, Ouagadougou. Ethnobotany and ethnopharmacology, plant biology and ecology, traditional management of plant biodiversity and promotion of traditional knowledge related to plants. President of Association for Development and Social Integration in Africa (ADISA) He is a Knight of the National Order.
Irénée DOMBOUE
Professor of economics and management in Montpellier, but also a storyteller, Irénée has for several years offered the French public bits of African culture, tales from his Burkinabé terroir, nestled on the borders of the Bobo country, over there in the African savannah and also around the West African Forest.
Hervé COVES
Agricultural engineer, Brother Franciscan, and great supporter of permaculture, is passionate about living things, bacteria, plants, fungi and animals as well as the relationships that unite them. At the head of a research service for the Corrèze Chamber of Agriculture, he notably manages the experimental truffle of Chartrier-Ferrière.
His maxim: "Life is beautiful".
Claude LEFEBVRE
Teacher at the Lyonnaise School of Medicinal Plants, researcher, lecturer for over twenty years.
Graduated in physics and mathematics.
Author of the book "The Book of Plants, initiation to plant wisdom".
Initiator of the Forum and co-founder of the ASET Association.
Eric FABRE
Journalist by training. With a degree in literature and a master's degree in history, he is a graduate of CESA HEC. He was regional councilor for Limousin and also created several cultural associations (Eymoutiers-Culture-et-Mécénat, Les Amis du Théâtre de la Passerelle, Compagnie Corde Verte), before founding in February 2019 with Francis Hallé the Francis Hallé association for the primary forest.
Jacques BAROU
Doctor in anthropology, graduate in city planning and development, master's degree in sociology and philosophy. Emeritus Research Director at the CNRS, Teacher at the Grenoble Institute of Political Studies, at the University of Lyon II, trainer on intercultural issues.
Vice-president of the association Tétraktys where he intervenes in Senegal, Mali, and Palestine by providing cultural diagnoses.
Raphael TROUILLER
Engineer-Master in "Leisure, environment, tourism and nature sports" and Director of Tétraktys.
For nearly 30 years, the Grenoble-based NGO has been carrying out actions in the natural areas of Africa, Asia and South America to support local populations in their local development and environmental protection efforts.
Loukmane SAWADOGO
A graduate of the School of Water and Forests in Burkina Faso, he continues the work of his father Yacouba SAWADOGO: the man who pushes back the desert. Too old to travel, Yacouba continues to advise his son and the younger generations through educational activities in schools and associations.