Go to Forum Registration Terms and Conditions for Participants
Please fill in the registration form (put the link of the PDF document) and send it to treessciencesettradition@gmail.com
The registration price includes:
Access to all conferences and parties

Coffee break at 10 a.m. and 4 p.m.

Access to all exhibitions and partner stands.
Terms of payment on the registration form.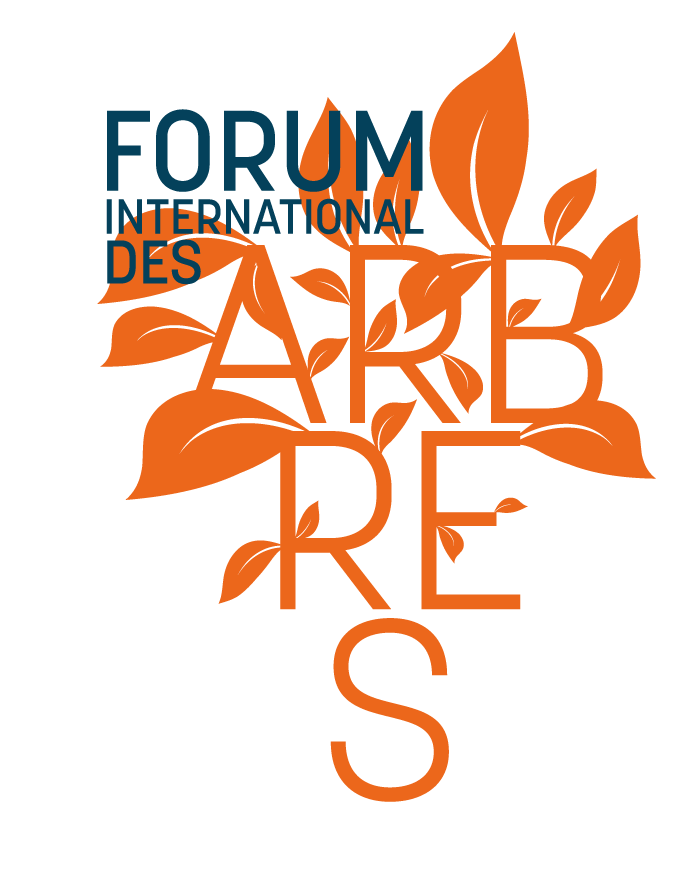 Oulaboub AKKA,
Independent Senior Consultant, AKALINO
Idriss ALAOUI,
Advisor to the presidency of the Moroccan League for Child Protection
Mohamed ALIFRIQUI,
Mohamed ALIFRIQUI is a professor-researcher in Plant and Forest Ecology at Cadi Ayyad University in Marrakech (UCAM) in Morocco. He holds a PhD in plant ecology from the same university. He is a member of the Ecology and Environment Laboratory (Unit associated with the CNRST - URAC 32). He is also a member of the Laboratoire mixte international méditer (IRD-France). His current research topics are the phyto-ecological study of forest formations, uses and community management of trees. He led and co-led several research projects, the most important being the Agdal project (IRD Marseille, dealing in particular with the use and shaping of forest trees in protected community areas.
Saad BENAMAR,
Laboratory of Biotechnology, Environment, Agri-food and Health, Sidi Mohamed Ben Abdellah University-Fez
Abdelhadi BENNIS,
Lions Club Rabat-Agdal-Riad
Zineb BENRAHMOUNE,
National School of Forestry Engineers. Morocco
​
Said BERRADA,
Graduate of the Mohammadia School of Engineers, specialist in Civil-Hydraulic Engineering. Over the past 40 years, he has accumulated extensive experience in the planning, development and management of drinking water supply and liquid sanitation projects within the National Office of Electricity and Drinking Water (ONEE).
His commitment to innovation has led him to conduct in-depth studies and follow specialized training in the field of seawater desalination, particularly in the U.S.A and Sweden.
This expertise allowed him to contribute to the choice of desalination technologies adapted to the national context as well as the search for synergies between drinking water production and renewable energy sources.
Rajae CHAFIL,
Environmentalist, Dr CHAFIL joined the Department of Environment of Morocco since its creation in 1993, where it has occupied several senior positions, such as "Head of Division of
Surveillance and Research", "Director of Surveillance and Risk Prevention", then "Regional Planning Inspector of the Territory and Territorial Development".
Dr CHAFIL subsequently embarked on an international career within the Organization
Internationale de la Francophonie in 2009; first as "Specialist in the Programme of International Negotiations on Environment and Sustainable Development" at the Institute of Francophonie for Sustainable Development in Quebec City in CANADA; then, as «Specialist of the Sustainable Development and Global Issues Program» within the Representation of the Organisation Internationale de la Francophonie to the European Union in Brussels.
Dr CHAFIL was appointed in 2015 as «Director of Observation, Studies and Planning" within the Ministry of Environment of MOROCCO, then in 2018, as Director General of the Climate Change Skills Center «4C-Morocco» in charge of support climate policies in Morocco and Africa.
In December 2019, Mrs CHAFIL was appointed by His Majesty King Mohammed VI, King of Morocco, as a member of the «Special Commission on the new Development Model of Morocco».
Ms CHAFIL holds a PhD in Environment and a DEA in Environment of the University of Lille II and the European Institute of Ecology of Metz in FRANCE.
Zoubida CHARROUF,
Professor of Chemistry at the Faculty of Sciences, Mohammed V University, Morocco. First Moroccan woman to graduate from the Ecole Nationale Supérieure de Chimie de Lille (ENSCL). Its most impactful project concerns the preservation of the Argan tree. Her idea: transform the environmental problem into an economic opportunity and, at the same time, preserve the Argan forest. President of the Ibn Al Baytar association.
Ibrahim CHATAOUI,
Beekeeper, guardian of the traditional Moroccan apiary in Inzerki
Jihad ELMALIH,
Jihad left the IT sector after inspiring long bike trips to embrace his new life as a neo-peasant. Co-founder of the agroecological farm Facyla in Tiflet, he is fully involved in market gardening on living soil, agroforestry and permaculture. At the same time, he shares his knowledge by leading training courses in agroecology while offering technical advice and follow-up, accompanying several agroecological farms in their transition to sustainable practices. Thus, he combines his personal passion with a professional commitment to agroecology. It is part of the Network of Agroecological Initiatives in Morocco.
Abdennabi EL MANDOUR,
Director of the Mohammed VI Museum for the Civilization of Water in Morocco, in Marrakech
Fatima Ezzahra EL MANSOURI,
Mayor of Marrakech and Minister
Naima HAMOUMI,
Prof. Dr. Naima HAMOUMI holds a Diploma of Advanced Studies in Oceanology (1978) and a PhD in Sedimentology (1981) of the University of Western Brittany and IFREMER in Brest and of a State Doctorate in Natural Sciences of the University Louis Pasteur in Strasbourg (1988).
She specializes in Marine, Terrestrial and Environmental Geosciences and has worked for 40 years as a research professor at the Faculty of Science, Mohammed V Agdal University in Rabat. She is the national coordinator of the «Moroccan Network of Marine Science and Engineering» since 2014. She was also a technical advisor in the Cabinet of the Minister Delegate, in charge of scientific research (2003-2004) and consultant of the National Society of Study of Detroit (SNED) as part of the Fixed Link project from 1989 to 1997.
She was honoured by several distinctions including: the Gratification by His Majesty King Mohammed VI that God glorifies him from the Wissam Malaki Al Istihkak Al Watani in 2017, a Certificate of Appreciation from the International Oceanographic Commission (IOC/UNESCO) for contribution to the activities of the IOC and for capacity building in Morocco in the field of oceanology in 2006 and the Distinction of the city of Tarija and the Cercado Province dedicated to the best scientists, on the occasion of the XIIth International Congress of Geology of Bolivia in 1996.
Raja JBALI,
President Earth and Humanism Morocco
Nasma JROUNDI,
Expert in climate change,
Mohammed VI Foundation for Environmental Protection
Abderrahim KSIRI,
President of the Association of Teachers of Life and Earth Sciences (AESVT-Morocco). Member of the EESC
Claude LEFEBVRE,
Teacher at the Lyonnaise School of Medicinal Plants, researcher, lecturer for over twenty years.
Graduated in physics and mathematics.
Author of the book "The Book of Plants, initiation to plant wisdom".
Initiator of the Forum, conferences programer and co-founder of the ASET Association.
Mustafa MARRAHA,
Agricultural Engineer specialized in Ecology and Rural Environment, Temporary teacher at the IAV Hassan II, President of the GEPMAM Association, former senior executive of the Forestry Administration, former IUCN Committee MOROCCO
Geneviève MICHON,
Researcher in ethnobotany, Research Director at the "Institut de recherche pour le Développement" (IRD), author and art photographer.
She has conducted most of her research on society/forest relations, particularly with farmers. In Indonesia, she has updated the unique intelligence of farmers replanting forests to produce their agriculture. In Corsica and Morocco, she explored what links shepherds to trognes, trees so often cut and harvested that they carry in their extravagant forms the long history of Mediterranean societies. By studying these domestic forests as objects at the heart of tensions and controversies around State/local community relations, she set out to define the contours of their political ecology.
To make available to non-scientists all this experience of research on the indispensable alliance between Men and Trees, she developed an artistic approach based on stories and photography. Another way to pay tribute, through books and exhibitions, to the intelligence and incomparable knowledge of these peasants (the soul of the Earth) that, everywhere in the world, we strive to erase.
M. MOKHLISS,
Director of "Parc National Ifrane"
Dr Lassina SANOU,
Dr. Lassina SANOU, forest botanist, Colonel des Eaux et Forêts, former researcher at the National Center for Forest Seeds (CNSF) in Burkina Faso is an independent consultant specializing in the flora of West Africa. He holds a PhD in ecology and biodiversity conservation, and has led the harvesting of forest seeds. Local botanical manager of the CNSF/ Royal Botanic Garden project in Kew, he was also responsible for the cross-border project Great Green Wall «Burkina Faso, Mali and Niger».
Working on sacred forests, medicinal plants, the regeneration of endangered plant species, natural conservatories for the benefit of rural communities, he also specialized in social studies - The European Union is committed to the promotion of sustainable development.
Loukmane SAVADOGO,
Originally from Ouahigouya, in the north of Burkina Faso, he is the son of the creator of the Bangré Raaga Forest, Yacouba SAWADOGO, nominated Alternative Nobel Prize in 2018 for his commitment to the fight against desertification, nicknamed «The man who reverdit the desert».
Graduated from the Ecole Nationale des Eaux et Forêts, he is also President of the Association Arbre et Arbuste. As such, he is a guide and manager of the nursery at the Bangre Raaga Forest.
The Association Arbre et Arbuste organizes training for reforestation and environmental awareness for any public, especially school.
Yasmina SBIHI,
Yasmina SBIHI, architect DENA. Temporary teacher at UEMF Researcher in Architecture Sustainability and Spirituality. Decorated by His Majesty King Mohammed VI Wissam of National Merit in 2000.
World Research Journey 2012 to 2015: Architecture and Spiritual Heritage. Travel stories, Conferences/ presentations, signatures and interview in Morocco and abroad, written press, radio and TV.
Member of the Monitoring Committee of Techno-Parks of Casablanca. Proposed to the Executive Board. Coordinator of the Scientific and Architecture Component at the Time of Morocco in France.
Exhibitions: «Evolution of Moroccan technological engineering in water management» Cité des Sciences de la Villette, «The Art of Living in Morocco», at the IMA, «The Architecture of Today in Morocco», Pavillon de l'Arsenal. Paris. (1999.2000)
Multiple contributions:
Maghreb des Livres, Hotel de Ville Paris. «women on the move»,
«the spiritual influence of Fes» at the Mediterranean tourism forum,
Rabat book fair, round table with Yvon Jablonka "What the
literature made of history and history",
tributes from the Mouafaqa Foundation and the Lematin Book Club.
Fez Festival of Sufi Culture: «Science and Consciousness»,
presentation of the «Sacred Women» at the Women's Film Festival,
conference «un chemin soufi». Agadir,
"A Serene Feminism for a Universal Consciousness", "Women and Religious Culture", "Faith in Times of Crisis", "Better Living in the World", "Contemporary Sufism", "Spiritual Pilgrimage", "Leadership and Spirituality", "Act of Building: Quest for Meaning, Happiness and Excellence", "Architecture 5D, Place and Spirit of Place", "Monotheism and Woman", "Architecture and Spirituality", "Love and Knowledge: Makarim el akhlaq", "Futuwwa or Spiritual Chivalry".
Marc-André SELOSSE,
French biologist specializing in botany and mycology, Professor at the Muséum national d'Histoire naturelle (Paris) and the University of Gdansk. He has worked on symbiosis in the fields of evolution and ecology. He also leads research teams in Brazil, Poland and China. He is editor of the international scientific journals New Phytologist, Symbiosis, Ecology Letters and Botany Letters, as well as the popular journal «Espèces». Member of the Scientific Council of Tela Botanica and director of the French Association of Agroforestry. He is a member of the Académie d'Agriculture de France.
Georges SERPANTIE,
Georges Serpantié is an agronomist at the IRD (UMR SENS). It conducts research in cooperation with agricultural and environmental research centers to facilitate the transition of agro-sylvo-pastoral production systems (development, sustainability, resilience) in Madagascar and Burkina Faso in particular.
Mohamed SINAN,
National and international expert on water resources and climate change.
Professor of Higher Education at the Hassania School of Public Works (EHTP-Morocco) since 1994, Head of the Department of Hydraulics, Environment and Climate (2005-2008 and 2015-2021, 2023 to date), Coordinator of the Research Team "Hydrogeology, Treatment and Purification of Water and Climate Change' and Pedagogical Manager of the Specialized Master: Engineering of Hydraulic and Water Resources Conventional and Unconventional.
He holds a State Doctorate in Hydrogeology (2000 at the Mohammadia School of Engineering-Rabat-Morocco), a Doctorate in Hydrogeology (1986 at the University of Sciences and Techniques of Languedoc-USTL- Montpellier in France) and a Diploma of Advanced Studies (DEA) in Applied Geology (1983) from the same university (USTL-Montpellier-France).
Pr. Mohamed Sinan is a member of the Water Academy of France (since 2011), member of the Mediterranean Water Institute (since 2023), Ex. Director of Research at the EHTP (2009-2013), Ex. Hydrogeologist Engineer at the Directorate General of Hydraulics of Morocco (1987-1992) and the Bureau de Recherches Géologiques et Minières (BRGM) in France (1992-1994).
During his 36-year career, he has conducted numerous studies, expertise and research in Hydrogeology, Water Resources, Climate Change and the NEXUS Water-Energy-Agriculture and Natural Ecosystems (EAES) both in Morocco and internationally.
Houria TAZI-SADEQ,
President of the Moroccan Water Coalition
Konomba TRAORE,
Of Senufo ethnicity, Konomba TRAORE is a graduate of the National School of Administration of Burkina Faso. He has been several times Prefect, Interim Mayor and Secretary General of Ouagadougou as well as Director of the National Arts and Crafts Center.
Konomba is part of the brotherhood of Konon, Komo and Wara Fetishists, different secret societies, and is a fierce defender of African cultural traditions.
He is also a musician, storyteller, traditional instrument makers (Balafon, Kora, Ngoni).
He has written several books on music and tales: «Le balafon, l'or brun africain», «L'Afrique Noire, traditions» and «Tchégnounon N'Golo», a collection of tales.
He received the distinction of Knight of the National Order of Merit.
Ernst Zürcher, Sponsor of the First and Second International Forum of Trees,
World-renowned forest engineer, doctor of natural sciences, professor emeritus and researcher in wood sciences at the Bernese University of Applied Sciences, until recently lecturer at the Swiss Federal Institute of Technology Lausanne (EPFL), at the Swiss Federal Institute of Technology of Zurich (ETHZ) and at the University of Lausanne. He studies more particularly the temporal structures of trees (chronobiology). He is the author of numerous scientific articles and the general public book "Les Arbres entre visible et invisible" published by Acte Sud and several other works: "Planting a tree and creating a forest", "Listening to the Forest". ...
He is also at the center or at the origin of several documentaries and films.